Organization/Structure
The Co-Creation Bureau was established in January 2018 as a core organization connecting external and internal partners with the aim of creating virtuous cycles of knowledge, talent, and funds through co-creative activities involving industry, academia, government and the private sector. Under supervision of its Executive Director, the Bureau promotes collaboration between industry, government and academia through activities by the following Divisions and Office.
While maintaining an emphasis on conventional industry-academia collaboration (intellectual property and venture business incubation), the Bureau is also strengthening its community partnership and fundraising functions. In April 2020 it opened the Office of Industry-Academia-Government Collaboration as a one-stop consultation point for external partners, and in October of the same year established the Collaborative Research Services Office to handle contracting for joint research projects with corporate partners and the like.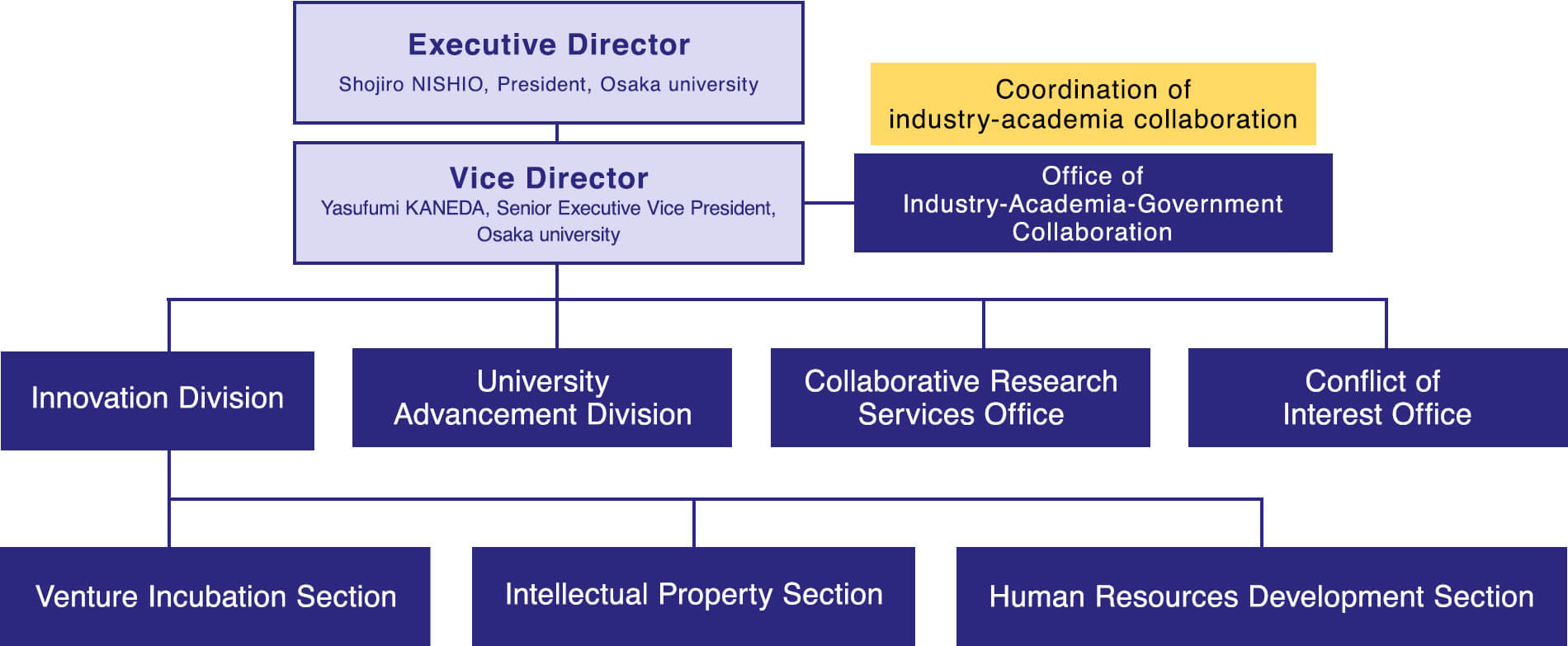 Innovation Division
(1) Supporting commercialization through establishment of university venture businesses, etc.
(2) Strengthening intellectual property strategies (promoting technology transfer)
Social Innovation Division
Identifying and analyzing social issues through community partnerships and linkage with other divisions within the university, feeding these issues back to researchers
Innovator Incubation Division
Nurturing talent for innovation (Osaka University Innovators' Club)
University Advancement Division
Fundraising activities and networking among university alumni
Collaborative Research Services Office
Contracting for joint research projects with corporate partners, etc.